Launched in 2020, Page Outsourcing Spain provides solutions on high volume recruitment projects, RPO and RPO implant services, as well as taking on any sizeable project that needs the know-how and infrastructure of a global network of recruiters and consultants. The result is a provider that is more agile, more efficient and faster than any other company when it comes to delivering on recruitment needs.
Most of Spain's requirements fall within the technology sector looking for high volume hires in a short period of time; companies looking for revolution within their IT department; and the SSC market, especially in Madrid and Barcelona, where operating costs for clients and lifestyle assets for candidates, make it an extremely attractive location.
PageGroup Spain has long been a market leader in the country offering a high level of expertise and specialisation to clients. Where Page Outsourcing differs is in being able to offer a diverse range of solutions across all aspects of Total Talent Acquisition including specialised high-volume recruitment processes, flexible tailor-made approaches, and fast turnaround. The company can also operate across 15 different divisions – from banking to sales, to healthcare – and tap into a high-quality pool of talent thanks to its parent company's extensive candidate database. 
The outsourcing market in Spain is robust and vigorous, but the challenge is finding enough strong candidates to meet demand.   By offering clients strategies to define their recruitment plans up to one year ahead, Page Outsourcing Spain is able to get to know their organisational targets and operational needs on a deep level and deliver accordingly. This often results in the client gaining in strategic headcount capacity internally, while Page Outsourcing pushes business growth forward by keeping the recruitment drive buoyant. At the same time, by living up to their mission to 'change lives' and elevate their onboarding experience, Page Outsourcing ensure candidates buy-in. 
In this fast-paced environment, being a truly global provider has become crucial. By taking a joined-up approach as a brand, Page Outsourcing Spain enjoys a uniquely global scope that provides access to talent in multiple countries: a win-win scenario for both sides.
Your Page Outsourcing contact in Spain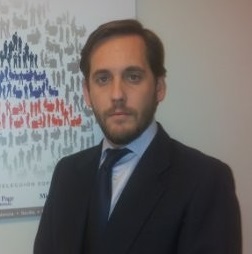 Ignacio Pulido
  Senior Executive Client Engagement Manager
  T: +34 911 317 619