Project details:
As part of its profound cultural transformation and ongoing commitment to sustainable development, one of the world's largest mining and logistics companies strived to enrich its diverse global workforce of over 120.000 employees in 30 countries by welcoming more professionals with disabilities.
Location: Brazil
Type of project: Recruitment outsourcing, RPO
Size of the project: Between 100-500 people with disabilities
Timeframe: 10 months
Functions: Multi-level and multi-functional
Lives changed: 87
The Brief:
For this Brazil-based multinational, talent has no borders. A pioneer in transforming natural resources into prosperous and sustainable development, and a logistics leader – transporting over one million rail passengers a year – this established global player was ready for metamorphosis. Diversity and inclusion are no strangers to us, so we built on the company's existing culture of transparency and open dialogue, to help it become a workplace for the world.
Over 100 specific positions for people with disabilities
Training and awareness raising among managers
Adaptation of the workplace for individual needs  
Support team: 5 fully dedicated experts: 3 Researchers and 2 Consultants
Strong cultural fit
 
The Solution:
Adaptation and alignment
Confronted with a vast organisation with complex processes and long SLAs, we built on the client's existing methods and tools, bringing our consolidated experience and expertise with diversity and inclusion to the table. We provided insights and support in market mapping, risks, awareness raising and sensitisation to meet the needs of people with disabilities in the workplace.
Preparation
We worked closely with hiring managers to ensure that the tools and working environment and existing benefits package would imply minimum disruption for people with disabilities. We shared best practises, tapped into our strong database of professionals with disabilities, and created blended multi-media marketing campaigns to make them feel welcome.
Support and sensitisation
Companies of a certain size in Brazil must incorporate a percentage of workers with disabilities, but candidates can feel when this comes from obligation and not from the heart. We showed company leaders how greater diversity can lead to better results, and we helped them to look beyond the professionals' disabilities and understand their full potential when given the right support. Today this global player is open to hire more people with disabilities for various positions.
The Impact:
We presented around 800 candidates with disabilities 
87 candidates hired out of a total of 103 requested
In addition to our external search, we are adding candidates with disabilities to shortlists for other positions within the company
"Collaborating with the exclusive dedicated Page Outsourcing RPO team to source talent for very complex and challenging positions, helped us achieve very impressive results. What a great achievement!"
Talent Acquisition Leader
Get in touch with our expert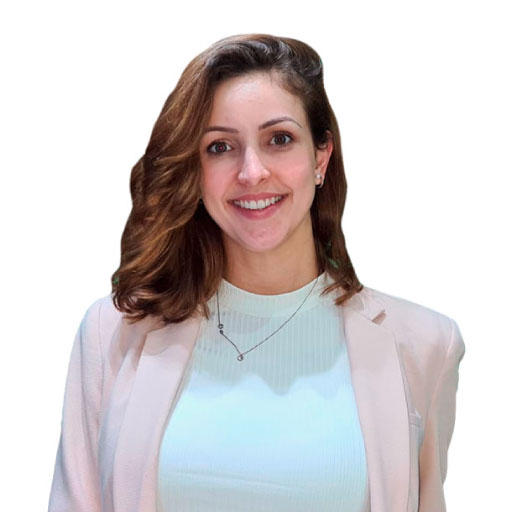 Letícia Valente
  Brazil
What are your recruitment needs? We'd love to hear from you.
Please select your country and fill out the form