Page Outsourcing Italy launched in the spring of 2022 as a two pillared model covering international and local Total Talent Acquisition needs, primarily at consultancy level.   As a substantial market with many big companies needing immediate help with high-volume projects, being able to provide PageGroup consultants on-site has provided invaluable know-how to many of these businesses. Being ready to face increasingly complex situations, manage high-volume projects and provide bespoke solutions for hiring, has established Page Outsourcing Italy as a safe pair of hands in which to grow in a rapidly changing business environment.
Meeting the demands of today's high-volume hiring practices
Outsourcing is growing exponentially across Italy, particularly in a post-pandemic climate where clients have become more willing to experiment with full, remote recruitment, models. Key markets are currently within technology, pharma, healthcare and biotech, with a growing need for sales support across various projects in different industries ranging from automotive to tobacco, to large-scale engineering companies. The biggest challenge for most of these companies is having access to an HR department that is experienced enough to meet the demands of hiring for a high-volume project, with the know-how to select the high-quality tech candidates needed.
Page Outsourcing addresses these challenges by defining the best recruitment strategy for each company; identifying the number of people needed to deliver the project to a high standard within a given time period, and then training their consultants on the specific skills needed to deliver a successful recruitment drive. Clients benefit from access to the Page Outsourcing database, network of specialized consultants, and advanced communications tools including tailor-made marketing campaigns. 
Bespoke, total talent acquisition recruitment strategies 
While traditionally, clients in Italy have been hired direct, Page Outsourcing's ability to work within RPO has huge advantages in being able to overlap and assist that recruitment system. For middle and top-level roles, the Page Outsourcing assessment service gives partners access to more information and tools to evaluate the candidate that they are hiring. After the hire, Page Outsourcing also offers support strategies to clients in the training and coaching of their new employees, until they are ready to stand alone. 
Tailor-made services for client-led solutions
The Page Outsourcing model is to take a consultancy approach in everything we do while striving to offer added value every step of the way. We don't just apply a standard model or offer plug-and-play solutions. We study a project, we involve experienced consultants in the process, and then we customise the service according to the real-life need of the client to drive that business forward.
Your Page Outsourcing contact in Italy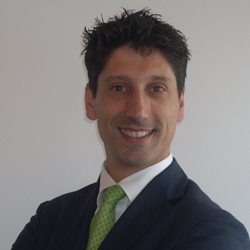 Marco Fusaro
  Client Engagement Director
  T: +390236260284