Recruitment solutions and outsourcing consultancy
At Page Outsourcing, we know what you value most as a business leader — your employees. Your ability to hire, retain and develop talent is critical to your mission.
That's where we come in. With Page Outsourcing, you can quickly access the talent and skills you need to meet demands in a fast-changing business landscape.
Tailor-made talent solutions
Your business is unique. Our priority is to analyse your needs and decide which tools and services are right for you. For example, we can help you upskill your existing workforce to release latent talent. We can also deploy our end-to-end recruitment process, enabling your company to tap into new talent pools. From Recruitment Process Outsourcing / RPO (permanent hires) to Managed Service Provider / MSP (temporary hires) and Total Talent Acquisition / TTA (permanent and temporary), Page Outsourcing has the solution you need.
An unrivalled knowledge base
PageGroup has 40+ years of experience in the recruitment industry, with a growing presence in 38 countries. We will assign you an expert with a deep understanding of your sector and market. Our Shared Service Centers offer 24/7 support in finding skilled professionals — a cost-effective approach that frees up our experts to spend time where they're most needed: at your side.
Technology that makes a difference
Our best-in-class technology gives you a competitive edge and an intuitive user experience tailored to your needs. Using tools like Page Insights, we know exactly where the talent is and how to reach it.
Understanding the cultural landscape
In the 2020s, culture can make or break your business. Our consultancy services include creating and implementing a Diversity & Inclusion (D&I) strategy to strengthen your brand with employees and customers alike. That's just one of the ways we can help you optimise your Employee Value Proposition (EVP) to make your organisation a magnet for top talent.
---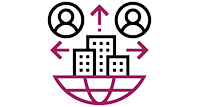 Recruitment outsourcing solutions
Recruitment Process Outsourcing / RPO for permanent hires | Managed Service Provider / MSP for temporary hires | Total Talent Acquition / TTA for both types of hires
---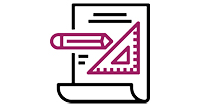 Recruitment project on demand
Recruitment Process Outsourcing / RPO on demand | Staff augmentation
---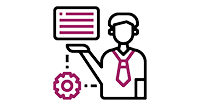 Outsourcing consultancy
Statement of Work | Outplacement | Employer Branding | Technology/Advisory/Implementation | Diversity & Inclusion Consultation | Legislative Updates
---