Outsourcing can take many forms. You might need fully managed HR services. You could be entering a period of high-volume hiring, setting up operational teams or creating a new business hub.
These projects are time sensitive and location specific.
In industries such as retail and hospitality we helped clients recruit large volumes of employees for seasonal hiring, new store openings, and rapid growth in their organizations.
Our teams supported urban transportation businesses develop their operations in new territories.
In retail banking we have helped clients reduce turnover and build their operational capacity from the ground-up, at high volume.
With our support our engineering clients have built new nodes for their IT, Finance and Procurement divisions to improve their core functions.
---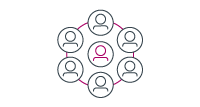 Recruitment Process Outsourcing
Build flexible project teams cost and time effective
---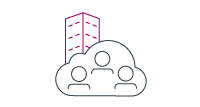 Business Hubs
Create a Shared Services centre, a Centre of Excellence or an operational hub.
---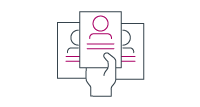 Talent Solutions
Select from a wide range of external services to suit your hiring needs.